Shiny, Melting Dashboards Blinding Drivers
Key Points
Mazda dashboards can melt and become shiny, reducing visibility on sunny days.
The problem is especially prevelant in hot and humid climates.
Mazda extended the warranty for certain Mazda3 and Mazda6 owners to 10 years from the original warranty date.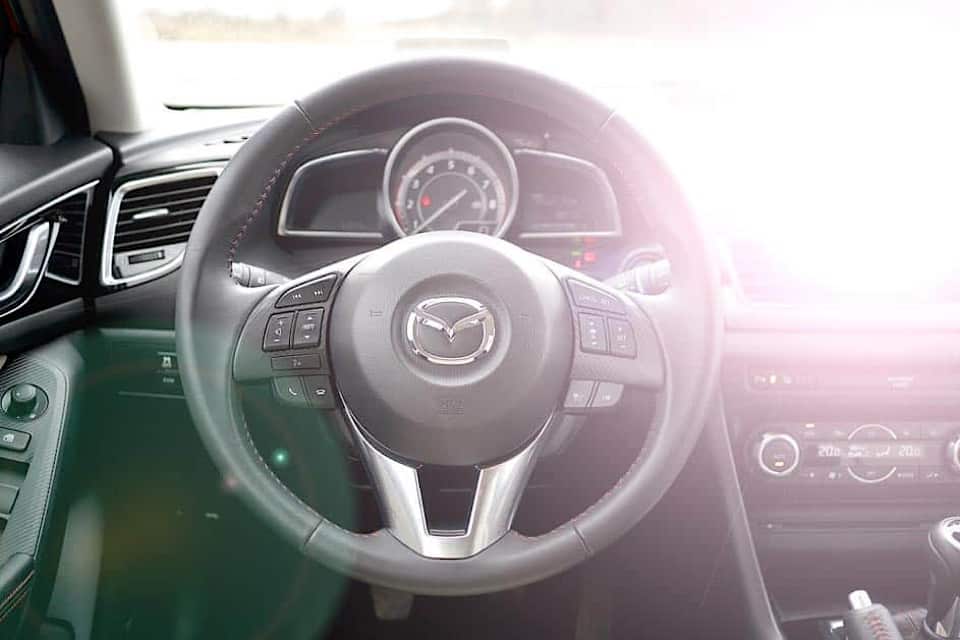 For some reason the dashboards are melting, and in the process becoming sticky and shiny. The stickiness is a nuisance, but the shininess is a hazard as it promotes heavy glare on the windshield. Some owners have said on a sunny day they can lose sight of the road.
The problem seems to affect 2009 through 2013 Mazda3 and Mazda6 vehicles and is especially problematic in warmer states like Florida, Texas, and areas of California.
To be fair, Mazda isn't the automaker with this problem. Lexus, and parent company Toyota, are facing class-action lawsuits for the same problem.
Mazda Dashboard Glare Class-Action Lawsuit ∞
In October 2014, two Mazda owners filed a class-action lawsuit. The lawsuit's arguments are:
The dash material is prone to failure under direct sunlight over time.
Mazda has known about the defect based on the number complaints submitted to local dealerships, NHTSA, and sites like CarComplaints.com.
Mazda should cover the cost for repairs or replacement, since the dashboards weren't built to withstand the heat, or...
The dashboards should be subject to a recall since reduced visibility from glare should be considered a safety defect.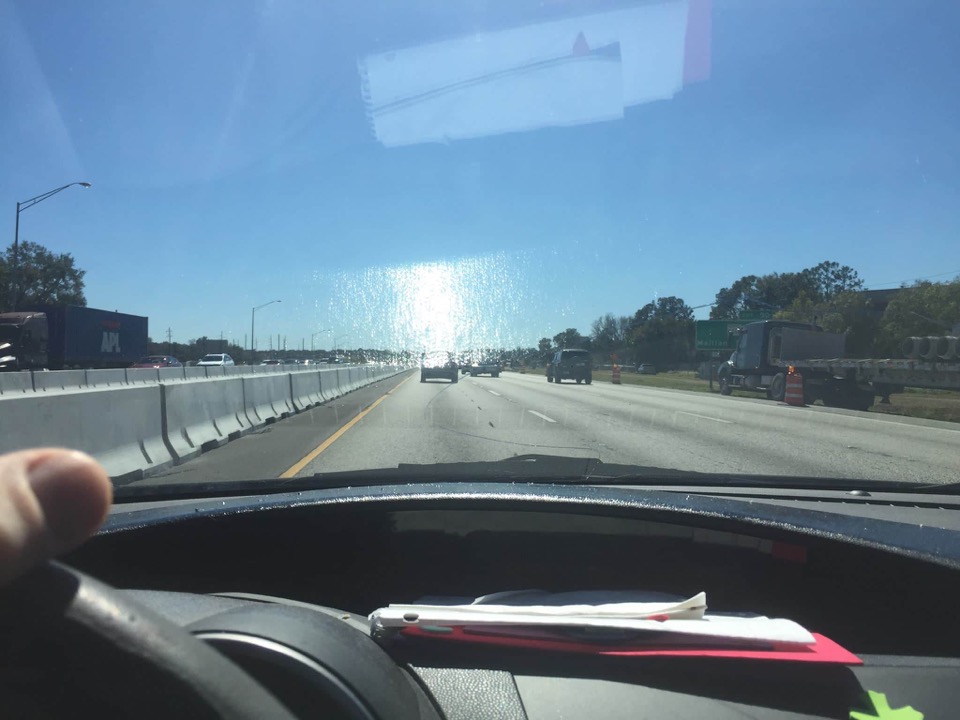 The lawsuit – Stedman, et al. v. Mazda Motor Corporation, et al. – was filed in U.S. District Court for the Central District of California. The plaintiffs are represented by Girard Gibbs LLP, and Greg Coleman Law PC.
Mazda's Extended Dashboard Warranty ∞
Feeling the heat, Mazda extended the warranty coverage for certain Mazda3 and Mazda6 dashboards in August 2016. The new warranty is for 10 years from the original warranty start date, with no mileage limits. According to Mazda:
[certain vehicles] that are exposed to severe environmental conditions including high ambient temperature and humidity, the material used in the dashboard surface may deteriorate over time. If there is prolonged exposure and deterioration, the dashboard could develop a sticky surface.
The extended coverage is only for certain models:
2009-2013 Mazda6 vehicles built between February 4, 2008 through August 24, 2012.
2010 Mazda3 vehicles built between October 7, 2008 through April 28, 2010.
That leaves a lot of drivers in a sticky mess. Additionally, the warranty extension only covers "sticky dashes," and does not apply to any that have discolored, warped, or split.
Mazda suggests any covered vehicles with a "sticky surface" have their dashboards replaced. But what about the owners not covered by the extended warranty?
Generations Where This Problem Has Been Reported
This problem has popped up in the following Mazda generations.

Most years within a generation share the same parts and manufacturing process. You can also expect them to share the same problems. So while it may not be a problem in every year yet, it's worth looking out for.
2nd Generation MAZDA3

Years

2009–2013

Reliability

35th out of 36

PainRank™

18.92

Complaints

291

Learn more about the 2nd Generation MAZDA3

2nd Generation MAZDA6

Years

2009–2012

Reliability

26th out of 36

PainRank™

5.17

Complaints

81

Learn more about the 2nd Generation MAZDA6
Further Reading
A timeline of stories related to this problem. We try to boil these stories down to the most important bits so you can quickly see where things stand. Interested in getting these stories in an email? Signup for free email alerts for your vehicle over at CarComplaints.com.
OK, Now What?
Maybe you've experienced this problem. Maybe you're concerned you will soon. Whatever the reason, here's a handful of things you can do to make sure it gets the attention it deserves.
File Your Complaint

CarComplaints.com is a free site dedicated to uncovering problem trends and informing owners about potential issues with their cars. Major class action law firms use this data when researching cases.

Add a Complaint

Notify CAS

The Center for Auto Safety (CAS) is a pro-consumer organization that researches auto safety issues & often compels the US government to do the right thing through lobbying & lawsuits.

Notify The CAS

Report a Safety Concern

The National Highway Traffic Safety Administration (NHTSA) is the US agency with the authority to conduct vehicle defect investigations & force recalls. Their focus is on safety-related issues.

Report to NHTSA