Mazda has been known to dodge warranty claims on their allegedly defective clutch systems. So much for that 'bumper-to-bumper' guarantee. A lawsuit has been filed by owners tired of replacing their clutch early and often and while Mazda tried to get it dismissed, their plea was partially denied.
Go ahead and ask a Mazda owner what they think of their clutch. Just be prepared to duck as they hurl their 3rd broken flywheel at your head.
According to owners – especially those with a 2nd or 3rd generation Mazda3 – Mazda has designed an error-prone clutch system. But while the defects make them mad, it's the automaker's lack of support that has them fuming.
Common Problems with Mazda Clutch Systems
According to many, Mazda's clutch systems contain defective release levers (clutch forks), bearings and pins. These defects result in early wear on clutch disks, pressure plates, and flywheels and, eventually, clutch failure.
And the failure is many times catastrophic. Take the 2010 Mazda3 for example. Owners experience their first clutch failure at 37,627 miles (on average) and then again before 70,000 miles. And when they do, it's not just worn down components.
"I decided to have my car towed to a mechanic I dearly trust. The service technician, after pulling everything apart, said he has NEVER seen a clutch fail like this particularly with so few miles. The clutch was destroyed." – 2010 Mazda3 owner
A destroyed clutch can leave a driver stranded (at best) or in a very uncomfortable situation (depending on when it fails).
Mazda's Response? Sucks To Be You
Based on the sheer number of complaints and warranty claims, it's hard to imagine that Mazda isn't aware of the problem. Mazda allegedly redesigned the clutch assembly several times including around 2014, but clutch replacements and failures continue.
Despite all the cries for help, owners find they are being blamed for the premature failures more often than not. Even lifelong stick drivers are being accused of straining the clutch.
"THIS IS RIDICULOUS. Second clutch replacement in this car, between 40 and 70k miles. Driving a clutch my entire driving life, and never had a problem until now." - 2010 Mazda3 owner"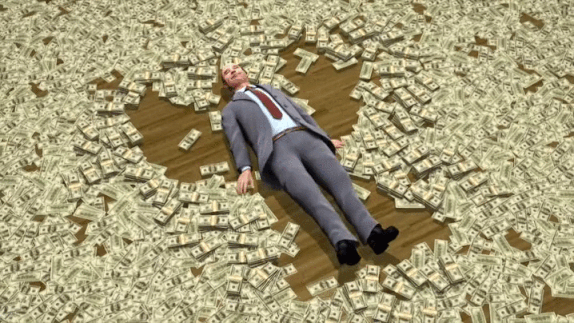 Additionally, Mazda refuses to tell prospective or current customers about the alleged clutch defects. Opting instead to conceal the problems by offering an express "bumper-to-bumper" warranty. But when owners go to use that warranty, they're being told the clutch pressure plate and flywheel aren't covered while being handed a hefty repair bill.
"What is the most unfortunate part of this matter is that there seems to be a lack of ownership for this problem on the behalf of Mazda. I sure love this car, but as a professional/consumer/someone who is mindful of my personal well-being, I doubt I will own one again." – 2010 Mazda3 owner
Mazda Clutch Failure Lawsuit Filed in California
Tired of being blamed for premature clutch failure, a clutch lawsuit was filed in California in April 2016. The lawsuit targets the 2010–2015 Mazda3 with either a 5-speed or 6-speed transmission.
The lawsuit says clutch failures happen early and without warning. Once the system is fried, Mazda then refuses to repair the clutch pressure plate and flywheel, even though those parts are explicitly covered by Mazda's 3-year/36,000 mile warranty, 5-year/60,000 mile powertrain warranty and 7-year/70,000 mile certified pre-owned powertrain warranty.
The plaintiffs also state that Mazda knows about the problem, refuses to acknowledge it, and replaces failed clutches with other defective systems.
Mazda's Motion to Dismiss Partially Denied
Mazda's motion to dismiss the case was partially denied in March 2017. Here's what Mazda wanted and what the judge agreed to.
Mazda said that clutch failures can be the result of numerous things, and the plaintiffs weren't able to prove a unified defect. The judge agreed, but will allow the plaintiffs to amend their claims.
Mazda wanted claims they violated certain consumer protection and warranty laws thrown out. The judge ruled in favor, however he once again left the door open for the plaintiffs to amend their claims.
Mazda wanted non-California plaintiffs dismissed for this California-based lawsuit. The judge agreed and ruled non-CA residents can not file claims based on California protections.
Mazda wanted claims of violating California's Consumer Legal Remedied Act and the Song-Beverly Consumer Warranty Act dismissed. The judge denied this part of Mazda's motion.
The plaintiffs in this case are being represented by http://www.caffertyclobes.com/ and McCuneWright. While it is now a California-only case, it could lay the groundwork for future cases.